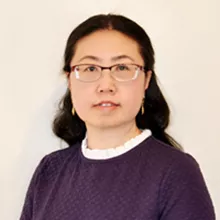 Rui Guo, from XiAn, China, graduated from XiAn Jiaotong University and later obtained a master's degree in mechanical engineering from the University of Windsor. Now lives in Rochester Hills, Michigan.
Pay close attention to the real estate industry. Have profound experience in sales and customer service. Always provide service based on the client-oriented requirements, maximizes the benefits for clients through a precise 
professional attitude and comprehensive data analysis. In spare time, I love swimming and get close to nature.
Specialized in: residential, investment, leasing.
Service Area: Troy, Rochester Hills, Royal Oak, Birmingham, Bloomfield, Madison Heights, Sterling Heights, and Warren.
Language: Chinese mandarin, English.

郭瑞,来自中国西安,毕业于西安交通大学,后取得温莎大学机械工程硕士学位。现居住于密西根州Rochester Hills。
对房地产行业抱有浓厚的兴趣。拥有丰富的销售和客户服务经验,始终以客户的需求为出发点,并以严谨的专业态度和全面的数据分析为客户实现利益最大化。
业余时间喜欢亲近自然,热爱游泳。
•     Accredited Buyer's Representative® / ABR®
•     Seller Representative Specialist / SRS
•     Pricing Strategy Advisor / PSA
•     Real Estate Negotiation Expert (RENE)

WE'LL HELP YOU FIND A PLACE YOU'LL LOVE