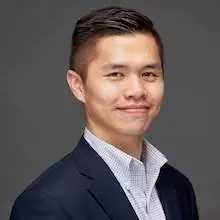 James was a licensed CPA and is currently a Real Estate Salesperson and CFA Level II Candidate graduating from Michigan State University with a M.S. in Accounting in 2016. He grew up in Michigan and enjoy meeting new people through playing basketball and running. James enjoys talking about investments and his passion is to help people grow their wealth.
Service Area: Birmingham, Bloomfield
Language: Chinese mandarin, English.
陈超荣曾经是持照注册会计师,目前是房地产销售员和 CFA 二级候选人,会计硕士毕业于密歇根 州立大学。他在密歇根州长大,喜欢打篮球和跑步结识新朋友。他 喜欢谈论各种投资项目,他的热情是帮助人们发展财富。
•     Accredited Buyer's Representative® / ABR®
•     Seller Representative Specialist / SRS
•     Pricing Strategy Advisor / PSA
•     Real Estate Negotiation Expert (RENE)

WE'LL HELP YOU FIND A PLACE YOU'LL LOVE