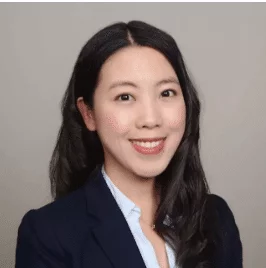 Sunny Jia is originally from Shenyang, China, has lived in U.S. for over 10 years. She obtained Bachelor degree in Finance and Master degree in Management Information System from Auburn University.
Sunny was a Consultant at Cerner Healthcare Corporation. She enjoyed her work because it is a job where interacting with clients of different educational backgrounds and a different knowledge level in health care as it allows her to not 
only teach but learn new things from some of the unusual scenarios she might face when visiting clients.
As an agent, sunny has a strong ability to provide planned marketing and property procurement support for clients. Furthermore, Sunny has gained extensive knowledge and insights into providing outstanding customer services by anticipating client needs.
Sunny is very passionate, patient, hardworking, eager to learn and a team player. She has always been told that she has a positive attitude. She enjoys spending as much time as needed to make sure she becomes proficient in handling concerns from all types of clients.
Specialized in: residential, investment, leasing, company relocation, commercial.
Service Area: Canton, Ann Arbor, Plymouth, Northville, Novi, Troy
Language: Chinese mandarin, English.
 
作为一个在美国有10多年生活经历的房产经纪人, 贾昕雨( Sunny Jia) 无论对城市文化或是房产市场都有着很深的了解。Sunny毕业于奥本大学,并获得信息管理硕士学位和金融学学士学位。曾就职于healthcare前500强公司,拥有管理咨询和数据分析的多年经验。最大化利用金融管理背景为客户提供密西根自住、投资、出租房屋以及商业房地产服务。100%保护客户的利益。
Sunny的房产专业服务能为您提供以下帮助:
代表买方,根据您的需求锁定购房区域,帮您搜索并为您展示心仪的房产, 推荐经验丰富的房产律师,持证房屋检验人员,代表您与对方进行谈判争取最大利益。代表卖方,我将以多种形式推广您的房产,无论是OPEN HOUSE,或是在公司www.1mr.com,Redfin, Zillow等各大房产交易网站进行推广,从开始与买方谈判到最终您得到售房款, 使您及时以满意的价格售出您的房产。
贷款服务,为您推荐经验丰富的贷款人,帮您争取以最低的利率顺利拿到贷款。
精通语言:英语,中文
•     Accredited Buyer's Representative® / ABR®
•     Seller Representative Specialist / SRS
•     Pricing Strategy Advisor / PSA
•     Real Estate Negotiation Expert (RENE)

WE'LL HELP YOU FIND A PLACE YOU'LL LOVE